This trolley comes with a child seat. Please note that we do not stock all colours at the same time, if you require a specific colour please contact us to check stock.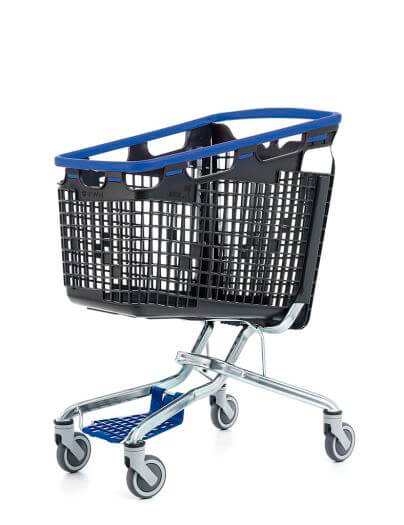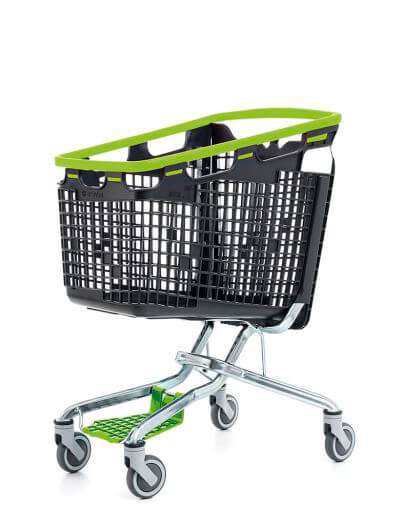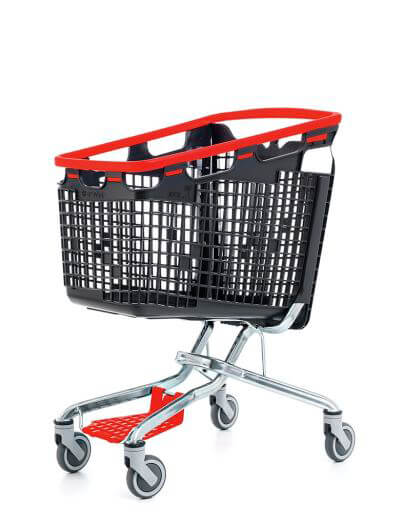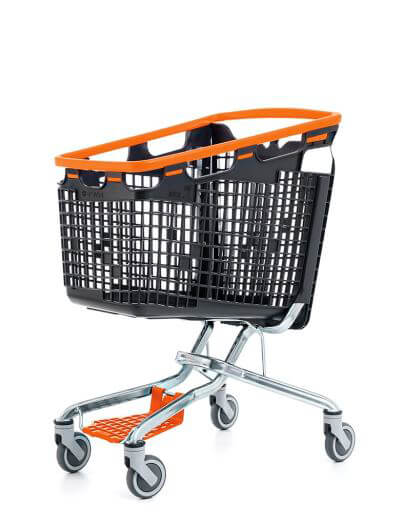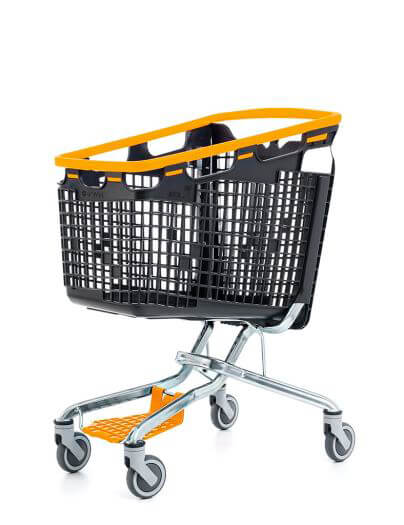 This Loop trolley moves 360° which makes the customer experience comfortable. The loop hybrid has one handle that loops around the trolley, this provides the customer with the option to push or pull the trolley. 
This loop trolley is available in a smaller size of 100 litre or a larger 200 litre. It is available with logo branding, coin lock and colour options but please contact us for these options.
Dimensions: L: 778mm W: 600mm H: 1100mm